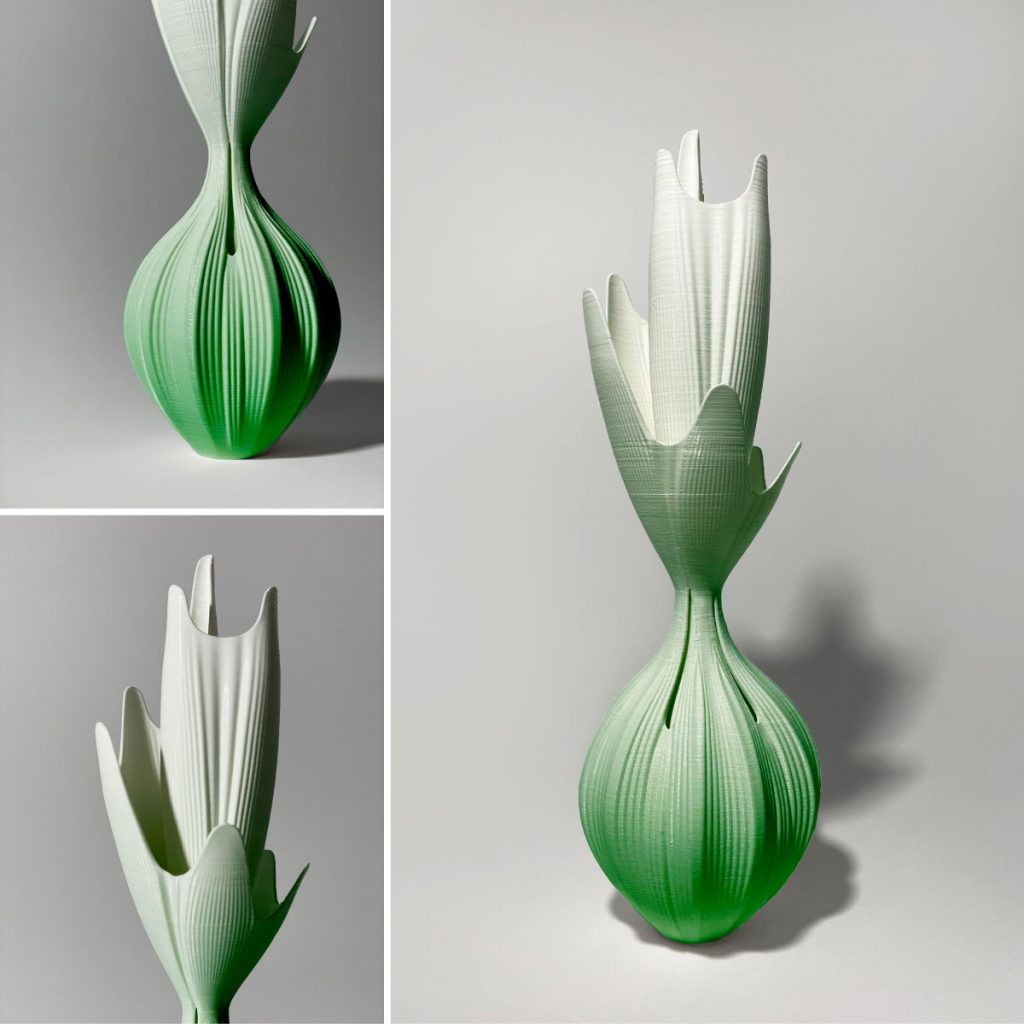 Design: External Reference
Description: The Drimia Maritima 3D printed plant is inspired by the Mediterranean vegetation that often grows in a rocky coastal habitat where the summers are hot and dry.
The base of the plant id characterized by a large bulb and, while purifying the air, the Drimia Maritima 3D printed plant decorates the place and gives the suggestion of the activity of nature.
Pythagoras and Dioscorides hung the bulbs with sprouted leaves outside the door in spring as protection against evil spirits.
Material: 3D printed bioplastic (PLA with wearpure).
WEARPURE.TECH is an advanced polymer integrating CO2pure, a 100% natural mineral compound, with the property to mineralize primary greenhouse gases polluting the air we breathe.
Dimensions: 90 x 28 cm
Weight: 11 kg
Price: 500€
*This plant can be purchased on demand and it can be printed in 3 days.
For purchase orders please contact: shop@externalreference.com.